NEW ADDITIONAL SALEROOM IN UPPINGHAM!
This year, Stamford Auction Rooms has reached another milestone in its growth, with the opening of a new saleroom; Uppingham Auction Rooms, expanding the brand and providing their services to a much wider audience. 'We get so many house calls, and clearances from the Rutland, Leicestershire and Northamptonshire area, and so it seemed like a natural town to choose when finding a new premises, not to mention Uppingham being a beautiful and vibrant place to be' Jessica explains.
 'We already cover a huge range of collecting areas with our specialist auctions in Stamford, such as Jewellery, Silver & Gold, Asian Art, Militaria, Fine Art & Furniture, Clocks, Sporting & Toys, Watches & Designer Goods'. The new saleroom will enable us to continue providing a complete service, without the need to 'cherry pick' particularly when it comes to full house clearances, because Uppingham will accommodate anything that is not suitable for sale in Stamford. It will be a fun, no reserve auction, where people can pick up bargains!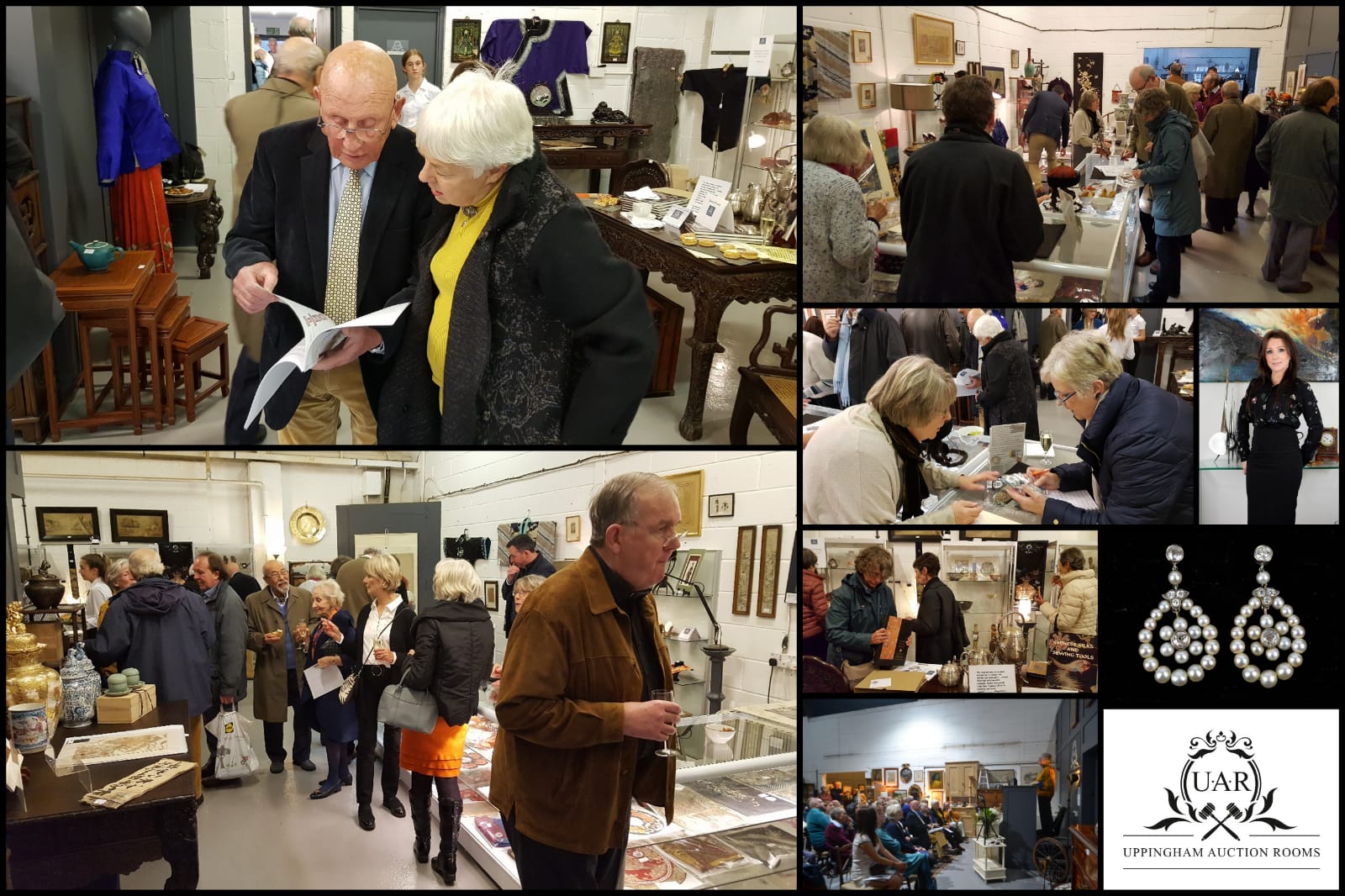 ANTIQUES ARE GREEN! Up-cycling and repurposing
Auctions are of huge importance in light of the current consciousness for  the need to re-cycle, and Jessica believes that 'buying and selling at auction is such a wonderful way to help the environment as it is the most exciting way to re-cycle items that may have just been disposed of'. She hopes that this encourages new people to auctions that may not have been before!
KNOWLEDGE AND EXPERIENCE
With 25 years of experience in the business and working for many auction houses throughout the UK, including the prestigious Bonhams in London, Jessica has developed what she feels is a forward thinking, unique approach to 'the auction house', by taking something positive from each auctioneer she has worked for, and then creating her own, distinctive brand, particularly being the only female auction house owner and auctioneer combined in the Midlands.